Here we are catering a Rotary meeting for a small group at North Star House. We served barbeque tri-tip, chicken, our green salad, roasted red potatoes, ciabatta bread and cookies.
Are you planning a corporate meeting or small group gathering for lunch? Give us a call we would love to cater your next meeting meal.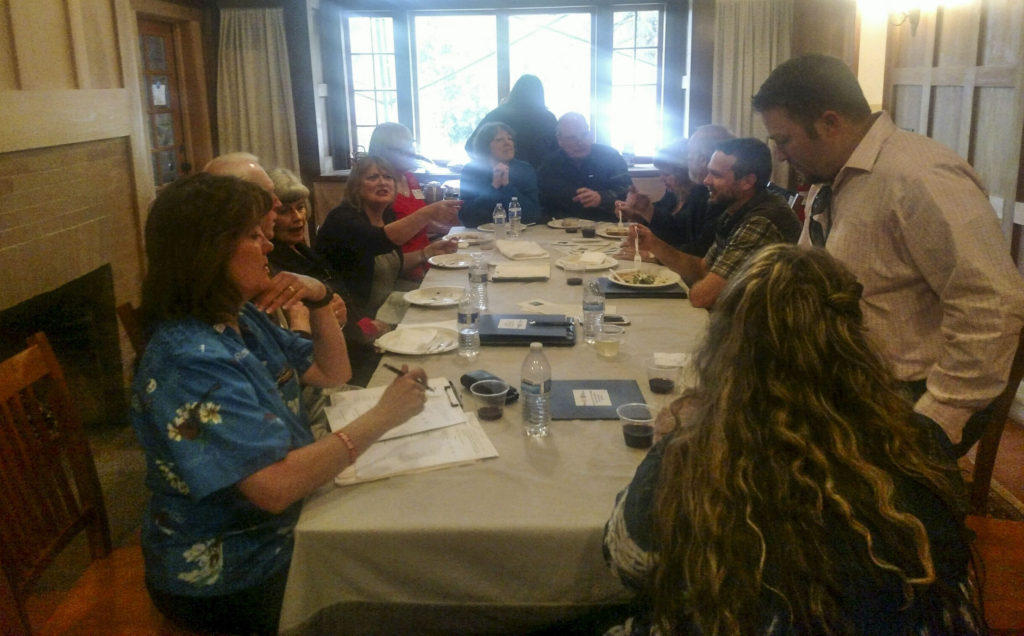 Serving appetizers before the main BBQ catered course allows your guests to mingle and nimble before finding their seats at the table. We offer a variety of tasty appetizers that will satisfy and please your guests.